Nada, que hemos podido sacarle partido al abono del Festival In-Edit 2010 y hemos escrito unos pensamientos sobre lo que hemos podido ver hasta ahora. Está en català porque lo he escrito para otro medio, disculpas a la comunidad castellano-follonera.
"LEMMY"
(de Greg Oliver i Wes Orshoski, EEUU, 2010, 117 min.)
Lemmy Kilmister ha sigut el primer en fer moltes coses, però potser la seva contribució més important a la història de la música seria la d´establir el maridatge perfecte entre punk i heavy metal. "LEMMY" -així, en majúscules- agradarà per igual als fans de Motorhead de tota la vida i als que s´han acostat a l´obra de Lemmy de "rasquis" (per exemple, qui es va comprar la samarreta amb el logo del grup a Zara). Els primers tindran l´oportunitat de conèixer la faceta més personal de l´artista, mentre que els segons prendran nota de la importància de la Gran L a través del testimoni de músics tan variats com Jarvis cocker, Lars Ulrich o Ice T.
A aquestes alçades de la pel.lícula una figura com la del líder de Motorhead no necessita cap presentació, així que els millors moments del documental són aquells que se centren en la vida personal de l´artista. Alguns episodis en concret semblen una recreació del legendari mockumentary "This Is Spinal Tap". És cert que les tomes en directe estan grabades sense excessiva imaginació (encara que et volen el cap igualment) i és gairebé segur que els membres de Metallica apareixen en excés al llarg del film. És igual. "LEMMY" és un divertidíssim documental que no hauria d´atreure únicament als fans del metal.
"Who Is Harry Nilsson?"
(de John Scheinfeld, EEUU, 2010, 116 min.)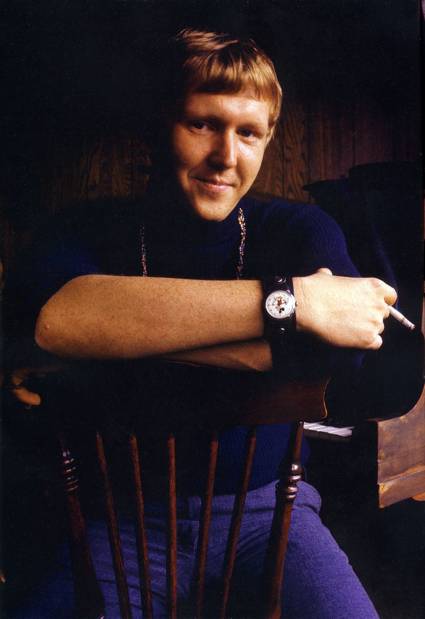 La figura d´en Harry Nilsson necessitava un documental com aquest. L´aclaparador èxit d´"Everybody´s Talking", present a la BSO de "Midnight Cowboy" (John Schlessinger, 1969), va estar a punt d´eclipsar la seva carrera artística, però Nilsson va ser molt més que un one hit wonder. Un cantautor de fràgil personalitat i baixa autoestima (va renunciar a fer concerts en directe) amb unes excel.lents dots interpretatives que va marcar l´escena del Los Angeles de principis dels 70. "Who Is Harry Nilsson?" suposa una merescuda reivindicació del seu llegat artístic, admirat per figures de la talla de Brian Wilson, Randy Newman, John Lennon o Van Dyke Parks. El fet que Nilsson, a més d´un dotat escriptor i intèrpret, fos un veritable party animal fa que el documental estigui farcit de divertides anècdotes sobre la vida nocturna del protagonista. Al llarg de l´últim tram del metratge, però, el retrat agafa un to agredolç que fa que l´interès decaigui una mica i que lastra lleugerament el conjunt.
"The Last Poets. Made In Amerikkka"
( de Claude Santiago, França/EEUU, 2008, 52 min.)
Esperava molt més d´aquest documental, la veritat. The Last Poets van unir spoken word, poesia, performance artística, jazz i pan-africanisme al servei d´un missatge polític que va impactar profundament el volksgeist afro-americà. Coneguts per ser -junt amb Gil Scot Heron- els precursors de la música rap, els Last Poets van posar-hi un parell de collons i es van submergir en l´activisme polític fins al punt que la CIA els va estar segunit els passos atentament. "The Last Poets. Made In Amerikkka" se centra en la filmació dels assajos i concert que el grup va fer a França en reunir-se per cel.lebrar el seu 40è aniversari. Veiem els membres a l´actualitat i , tot i que el que diuen encara fica el dit a la llaga (artísticament i política), un troba a faltar una reconstrucció rigorosa de la seva biografia i de l´impacte que van tenir en generacions posteriors, amb imatges d´arxiu dels Last Poets vivint el seu moment, no reunint-se a França 40 anys més tard. Tot i així, el film és una apreciable mostra de que moltes de les reivindicacions del Movement americà dels 60 encara segueixen vigents. Tant de bo algun dia les cançons/poesies de The Last Poets sonin passades de moda.